NJ ZIP
NEW JERSEY ZERO-EMISSION INCENTIVE PROGRAM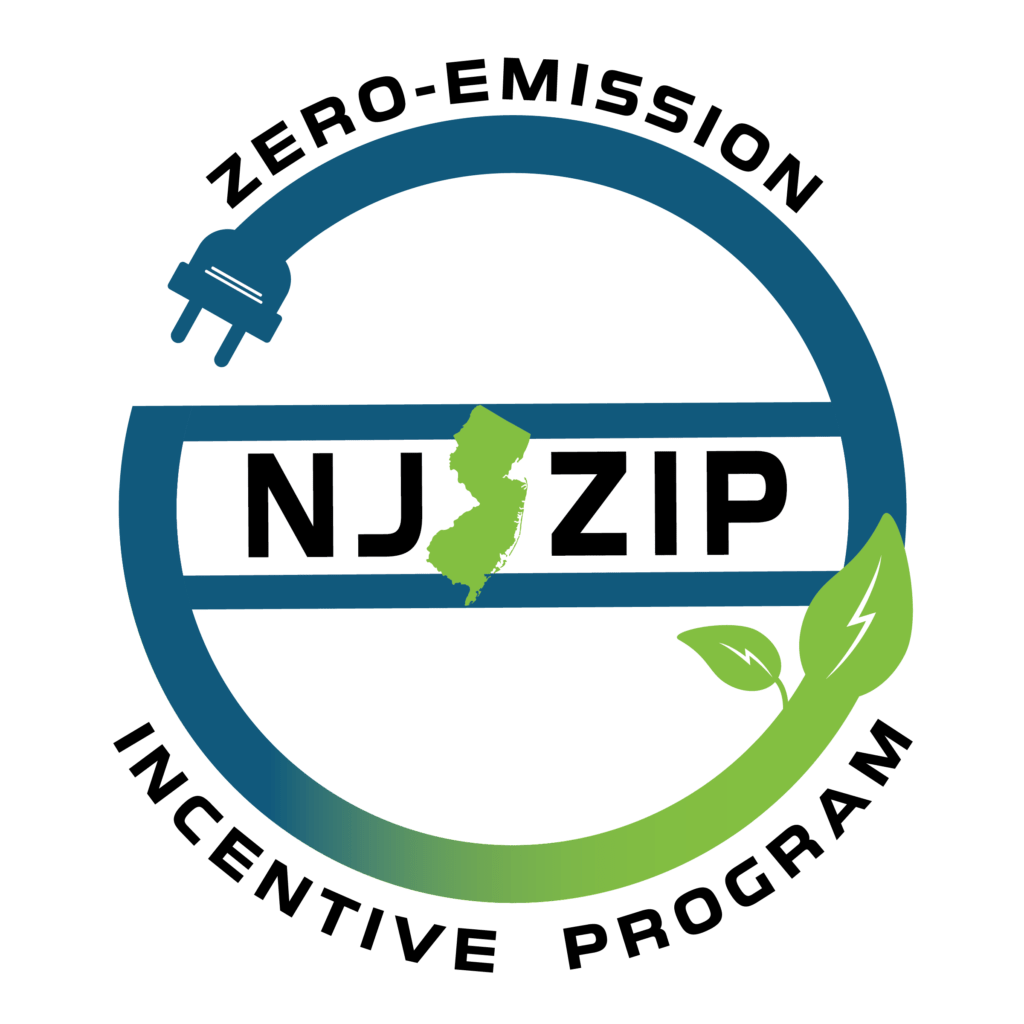 The NJ ZIP Phase 2 Purchaser Application has now closed.
Information on Phase 1 can be found under the "Phase 1 Information" tab below.

New Jersey Zero-Emission Incentive Program: Voucher Pilot for Medium Duty and Heavy Vehicles

NJ ZIP is a $90M million voucher pilot launched by New Jersey Economic Development Authority (NJEDA) for Medium and Heavy Duty Zero-Emission Vehicles. This pilot is funded by Regional Greenhouse Gas Initiative (RGGI) proceeds allocated to NJEDA for the purposes of reducing harmful emissions, especially in communities disproportionately impacted by transportation emissions, and creating economic opportunity within the state. The program will provide vouchers with base values ranging between $20,000 to $175,000.

The goal of the program is to accelerate the adoption and use of zero-emission medium and heavy-duty vehicles within New Jersey; to reduce emissions within the state; and to continue to allow NJEDA to determine and stimulate market-readiness, assess effectiveness of funding levels and program design, and test methodologies for measuring economic impact of such adoption. The pilot is being used as a vehicle to support the growth of the NJ zero-emission vehicle ecosystem, with accelerated adoption of zero-emission vehicles being the first step to attracting more jobs and investment, as other zero-emission vehicle programs and regulations roll out across multiple state agencies.
IMPORTANT INFORMATION TO READ BEFORE YOU APPLY:
APPLY HERE
NJ ZIP Phase 1 & 2 Voucher Overview

Figures as of August 30th, 2023

Voucher applications received

Voucher applications approved

Voucher applications received

Voucher applications approved
"NJ ZIP is a fantastic resource for small businesses like mine to afford transitioning to an electric fleet as we strive to reduce our carbon footprint and the additional bonus it provides gives woman-owned minority businesses, like mine, the opportunity for progress."
-NJ Zip Phase 1 Approved Applicant
Phase 2 Information:
Phase 2: Eligibility & Compliance Requirements
Phase 2: Voucher Amounts
Base Voucher Values
Phase 2 Bonus Criteria Summary
Certified woman-, minority-, or veteran-owned business bonus: 4% per qualification
Small business bonus: 25% increase of the base voucher amount per vehicle
EJ Bonus: 10% for small business applicants or municipalities who commit to drive 50% or more vehicle miles in NJ overburdened communities for 3+ years.
NJ manufacturing bonus: 25% for Vendors that demonstrate 25% or more of the cost of that vehicle is spent in New Jersey on labor for vehicle design, assembly, and/or manufacturing or cost of components.
School Bus Bonus: 25% if applicant is purchasing a school bus
These bonuses may be stacked with applicants eligible for multiple bonus criteria.
Voucher amounts are capped at 100% of vehicle cost. The Applicant has a cap of $3M of total voucher budget to ensure equitable distribution of resources.
Phase 2: Conditions of Funding
By accepting the voucher funding, Applicants or, where applicable, Vendors will also agree to the following terms:
Phase 2: Application Process
Only Vendor applications that are received between application window (October 18th and November 22nd) will be reviewed for consideration as approved vendors in Phase 2. Future opportunities to apply for participation as a Vendor in Phase 2 are not guaranteed.

NJ ZIP pilot applications are rolling for applicants There is not a deadline for applying; the portal will remain open until all the voucher funds are reserved, on a first come, first served basis, with set asides by location, business type, and use case. If additional funds become available, the program may reopen or remain open. An applicant may apply for multiple vehicles within the same application. Voucher amounts are capped at 100% of vehicle cost. Applicants may not exceed $3 million in approved vouchers to ensure equitable distribution of resources.
Vouchers will be issued and redeemed through six steps:
Applicant selects an eligible Vendor and an eligible vehicle

Applicant and Vendor prepare and submit their respective separate applications, including proof of eligibility and application fee. If a Vendor has already been approved, the Vendor does not need to obtain a new approval unless there is a change from the prior Vendor application and approval.

NJEDA processes the applications and, if the Applicant, Vendor, and vehicle are eligible and funds are available, approves voucher(s), inclusive of qualifying bonuses and sends the Applicant a voucher reservation approval letter.

The voucher funds are reserved for twelve months from the date of the approval letter. During this period, the vendor and the applicant must execute their respective program agreements and submit documentation of same. Then, the vehicle must be delivered to and registered by the Applicant during this period. A voucher reservation may be renewed for one six-month extension if requested prior to expiration and will be granted based on evidence by the Applicant and Vendor of good faith efforts to deliver and register vehicle within the additional time provided.

Vehicle is delivered to and registered by the Applicant. Applicant submits documentation of this to NJEDA.

Once vehicle is delivered and registered, and all relevant program agreements are met, Applicant may provide the voucher to the Vendor or submit the voucher for funds from NJEDA with which to pay the Vendor.
Phase 2: NJ ZIP Vendors and Vehicles
Vendors applied for Phase 2, October 18th, 2022 thru November 22nd, 2022, are being reviewed and approved on a rolling basis, and are posted below.

NJEDA has provided the list of vender vehicles as a courtesy, found here. Please reach out to the vendor associated with each vehicle record to ensure accuracy.

Primary Point of Contact Phone

Primary Point of Contact Email

Approved Vendor's Website

GABRIELLI KENWORTH OF NEW JERSEY, L.L.C.

GreenPower Motor Company, Inc.

Bentley Truck Services Inc.

Cleveland Brothers Equipment Co., Inc.

Campbell Freightliner, LLC

American Commercial Equipment Leasing, LLC

North Jersey Truck Center

Bentley Truck Services Inc.

New England Truck Solutions of Avon, LLC

ALTA ELECTRIC VEHICLES NORTH EAST, LLC

Hunter Keystone Peterbilt, L.P.

Navistar, Inc -
Contact for Trucks

Navistar, Inc -
Contact for Buses

Robert H. Hoover & Sons, Inc.

Proterra Operating Company, Inc.

First Priority Emergency Vehicles
PHASE 2
PROGRAM GUIDE
Trouble accessing the application portal? Trouble logging in? Call Customer Care at 844-965-1125
Questions about the program? Or about EVs? Call or text NJ ZIP Help Desk at 732-790-0663 or email at njzip-help@ejb.Rutgers.edu.
For any other additional questions about this program, please reach out to njzip@njeda.com.
If you would like to be added to our listserv and be the first to hear about program announcements and updates, please enter your information below